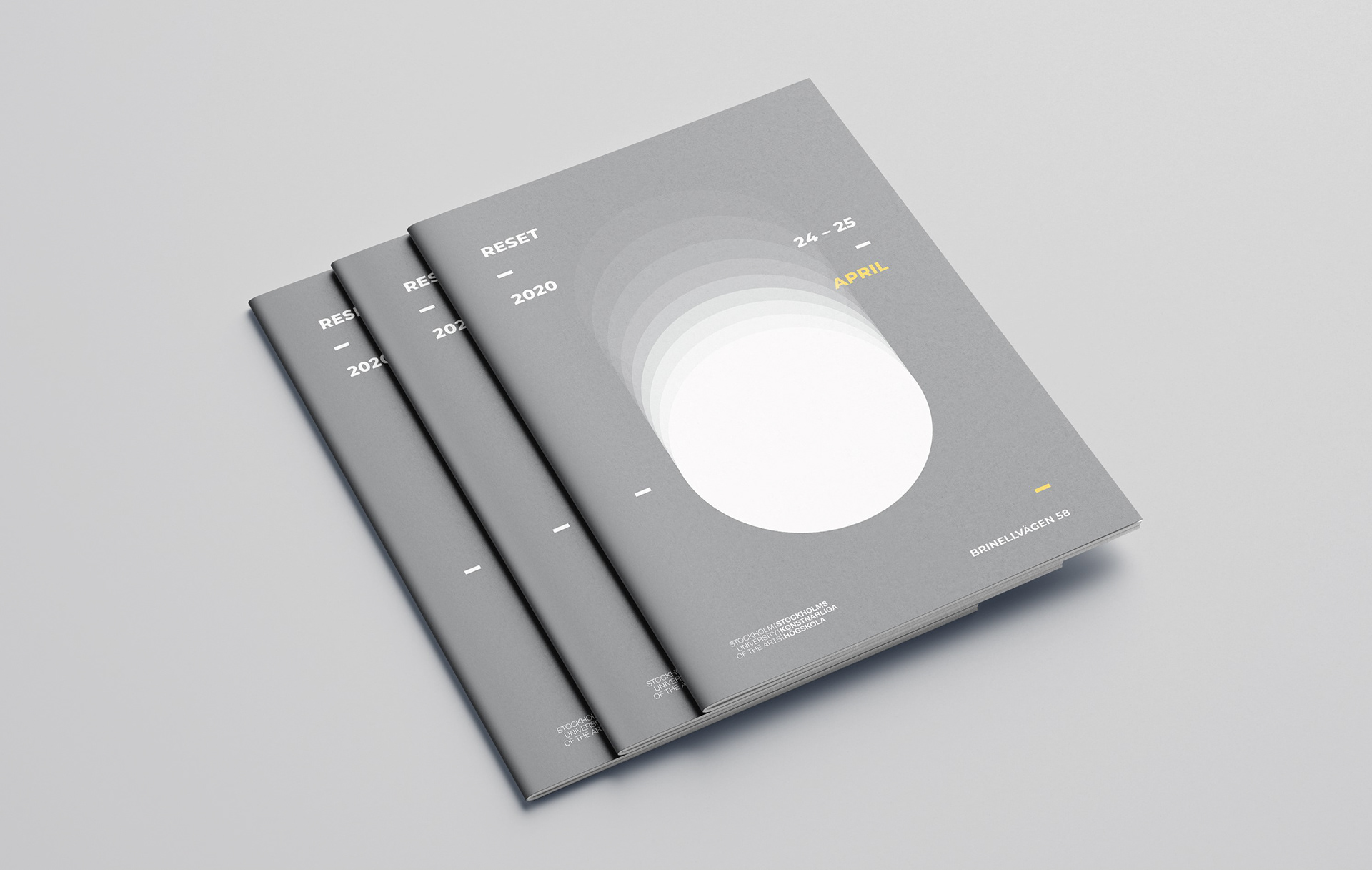 CLIENT
PHOTOGRAPHER
Stockholm University              Jasmine Attié
of the Arts               
Visual Identity inlcuding illustrations, posters, event brochure and flyers for Stockholm University of the Arts annual dance event RESET.
The visual concept was inspired by the spotlights on stage and the feeling of modern dance being both static and dynamic.
RESET 2020 was led by the dancer and choreographer Peter Mills with team.